On we go
There will always be something to do with an old building like ours.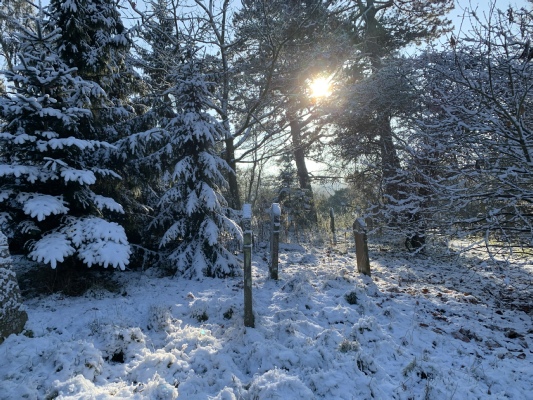 Churchyard
All Saints has a large churchyard - a piece of the countryside in the town.
Careful maintenance encourages wildlife, parts have been seeded with wildflowers and left to nature and other areas carefully mowed and kept tidy.
It is a lot of work by a few volunteers.
The churchyard is surrounded by a brick wall which is in constant need of attention.
Vandalism
The Trust agreed to fund the cost of providing CCTV cameras to protect All Saints and its outbuildings.
This follows vandalism to the church at the end of 2019 and various incidents in the churchyard, usually when it is dark.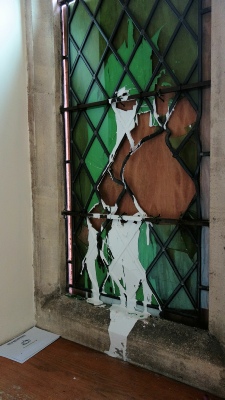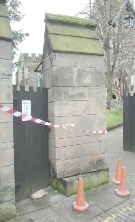 North Aisle
Work on All Saints goes on in 2023. A curious damp patch has appeared in the north aisle which is being investigated. Heavy rain earlier in the year exacerbated it. It is thought it may be related to a defect in the flashing on the north aisle wall. Current scaffolding shows work in progress, funded by this Trust.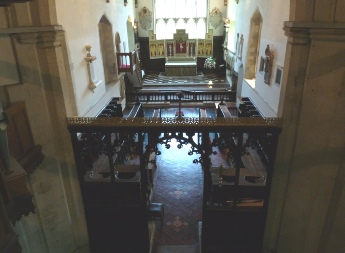 Spire
Every two and a half years or so, since the 1985 fire, the spire is inspected to ensure it is stable. This was last done in August 2021.