An Independent Charity
Funds raised are spent on the Fabric of the church and its churchyard
All Saints Preservation Trust was founded in 1999, an independent charity set up to raise and manage funds for the repair and maintenance of Leighton Buzzard's historic parish church. It was a response to a fabric crisis, when the church was facing a huge restoration project with only limited funds. With help from its many friends the Trust was able to fund much of the ensuing seven phase project over 17 years, and more work since.
We have currently funded electrical investigations and repairs following tripping of sockets and lights. Also north transept work in 2023.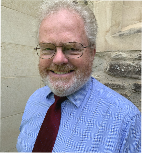 Other Trustees are Sally Kerr, Carol Booth, Jennie Bradley, Steve Lakin. The Trust's Treasurer (not a trustee) is James Legg.
The Trustees have decided that, after twenty two years, the Trust no longer needs a permanent office base. Working practices have changed considerably in the last few years and "working from home" has become customary for many businesses and practices. We have been very kindly offered a postal address by our accountants, so please send any future correspondence to:
All Saints Preservation Trust
30 High Street
Leighton Buzzard
LU7 1EA
Our website and email addresses remain the same as does our telephone number 01525 370987.
This does not mean that the Trust is taking a step back. All Saints does and always will continue to need repairs requiring the Trust's financial  support. So please continue to help us in any way that you can by supporting our fundraising endeavours or by setting up a regular donation. Let us together help keep All Saints looking as wonderful as it does today.
Thank you
Janet Wenborn
Appeal Director and Hon Secretary

Are you Making a Will?
Please make space in your will for a legacy to the Trust. We will use your money well in the preservation of All Saints. It is tax efficient too.